Get to Kroger for a super deal on body wash. You can get Dove Body Wash for only $4.99 with that recent insert coupon and sale.
Dove Body Wash, 22 oz, $6.99
-$2/1 Dove Body Wash, exp. 9/24/22 (Save 09/11/22 #2 (Unilever)) [22-oz.+; ETS and twin packs]
$4.99 after coupon.
At Dove, our vision is of a world where beauty is a source of confidence, and not anxiety. So, we are on a mission to help the next generation of women develop a positive relationship with the way they look – helping them raise their self-esteem and realize their full potential.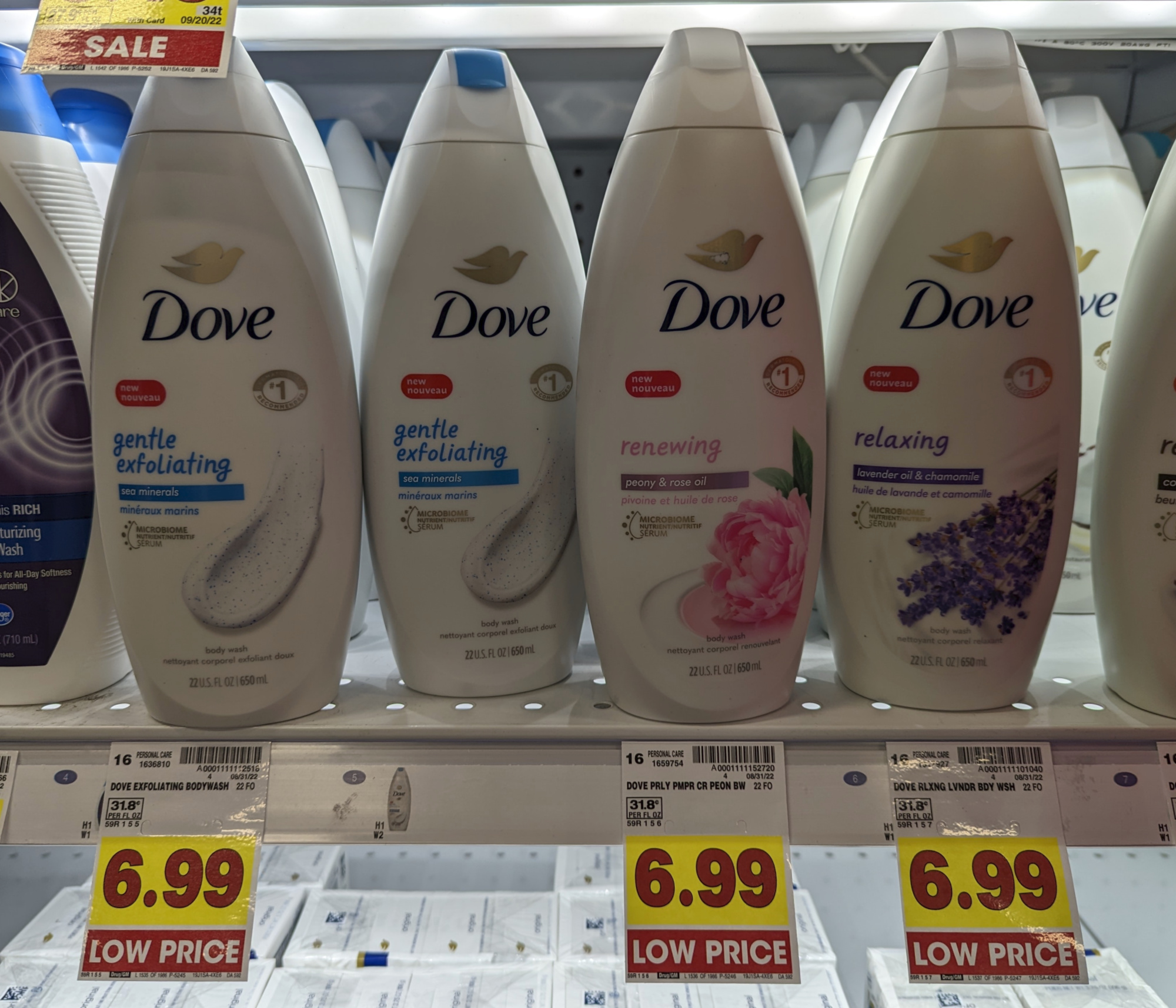 Look for this deal as part of the Kroger Ad & Coupons Week Of 9/14 to 9/20.