There is a EPIC bar digital coupon and cash back offer that means some cheap snacks. Clip yours and get a multi-pack for as little as $4.49 the next time you shop.
Epic Bar Multipack, 4 ct, $6.99 (reg $9.99)
–$1/1 LÄRABAR Bars, EPIC Bars OR :ratio KETO Friendly Bars, any flavor/variety (4 COUNT OR LARGER) (Kroger Digital Coupon)
–$1.50/1 Epic Bars, 4 ct or larger (Ibotta Deposit) – Limit 5
As low as $4.49 after coupon and cash back as part of your mega purchase.
Like all EPIC beef products, this bar honors the innate ability of the mighty ruminant animal to convert grass into delicious animal protein. Our beef is 100% grass-fed and pasture-raised. A hint of sea salt and pepper creates a simple yet bold flavor profile. Dating back thousand of years, cattle have long been fixtures in nearly every agrarian civilization. Cattle is one of the animals that EPIC utilizes most. They are also a model for our entire business, as our cattle sourcing is among the most high-quality of any animal supplies we engage with.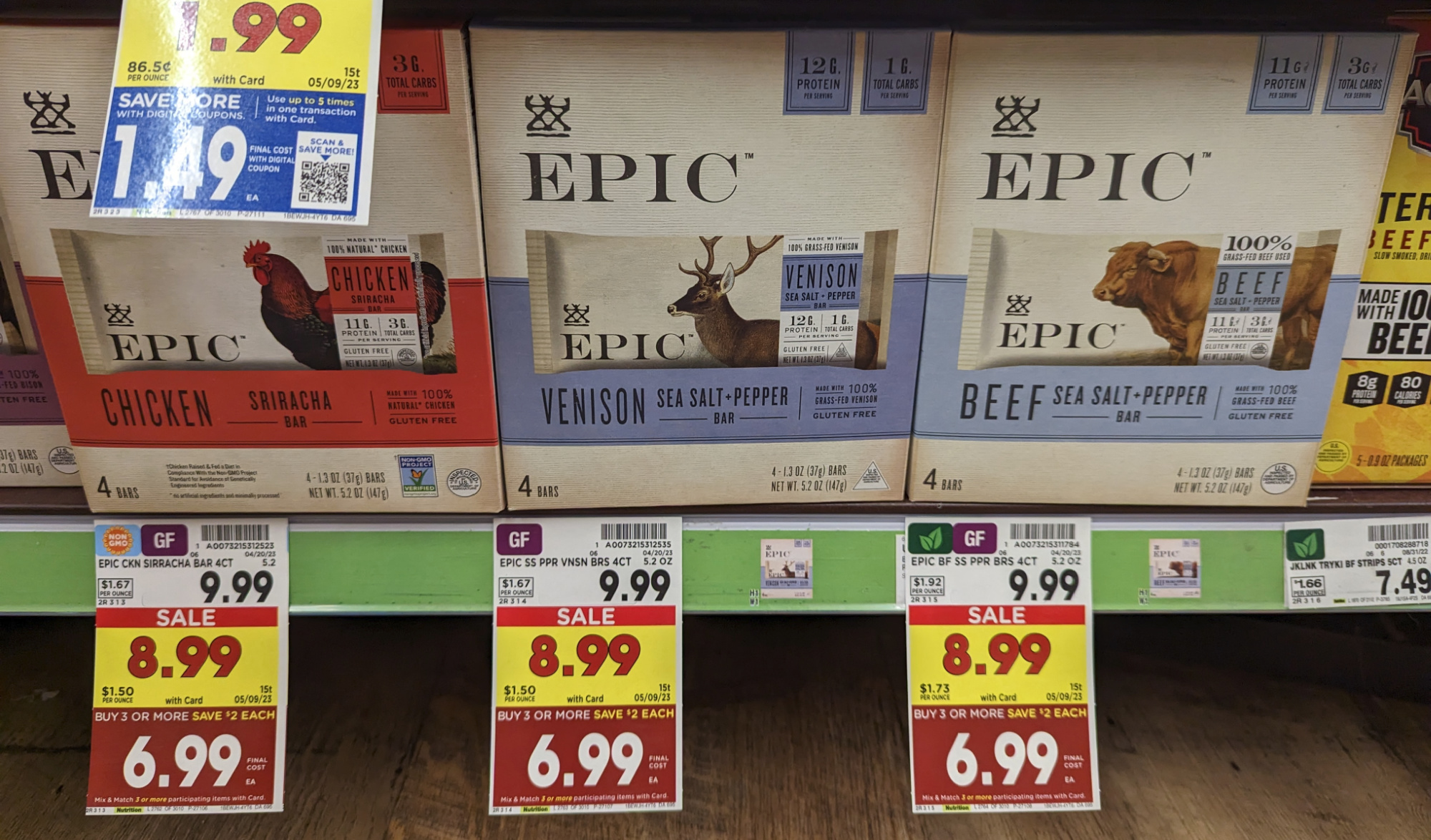 Look for this deal as part of the Kroger Mega Sale Inclusion List – Save $2 When You Buy 3 Or More (Valid through 5/9).