Load the Heinz cash back offer and get the big bottles of ketchup for as little as $2.99 at Kroger. If you family uses as much ketchup as mine, you'll appreciate the chance to stock up.
Heinz Ketchup, 38 oz, $3.99 (reg $5.29)
–$1/1 Heinz Tomato Ketchup, 38 oz (Ibotta Deposit) – Limit 3
As low as $2.99 after cash back as part of your mega purchase.
Our classic ketchup is made only from sweet, juicy, red ripe tomatoes for the signature thick and rich taste of America's Favorite Ketchup.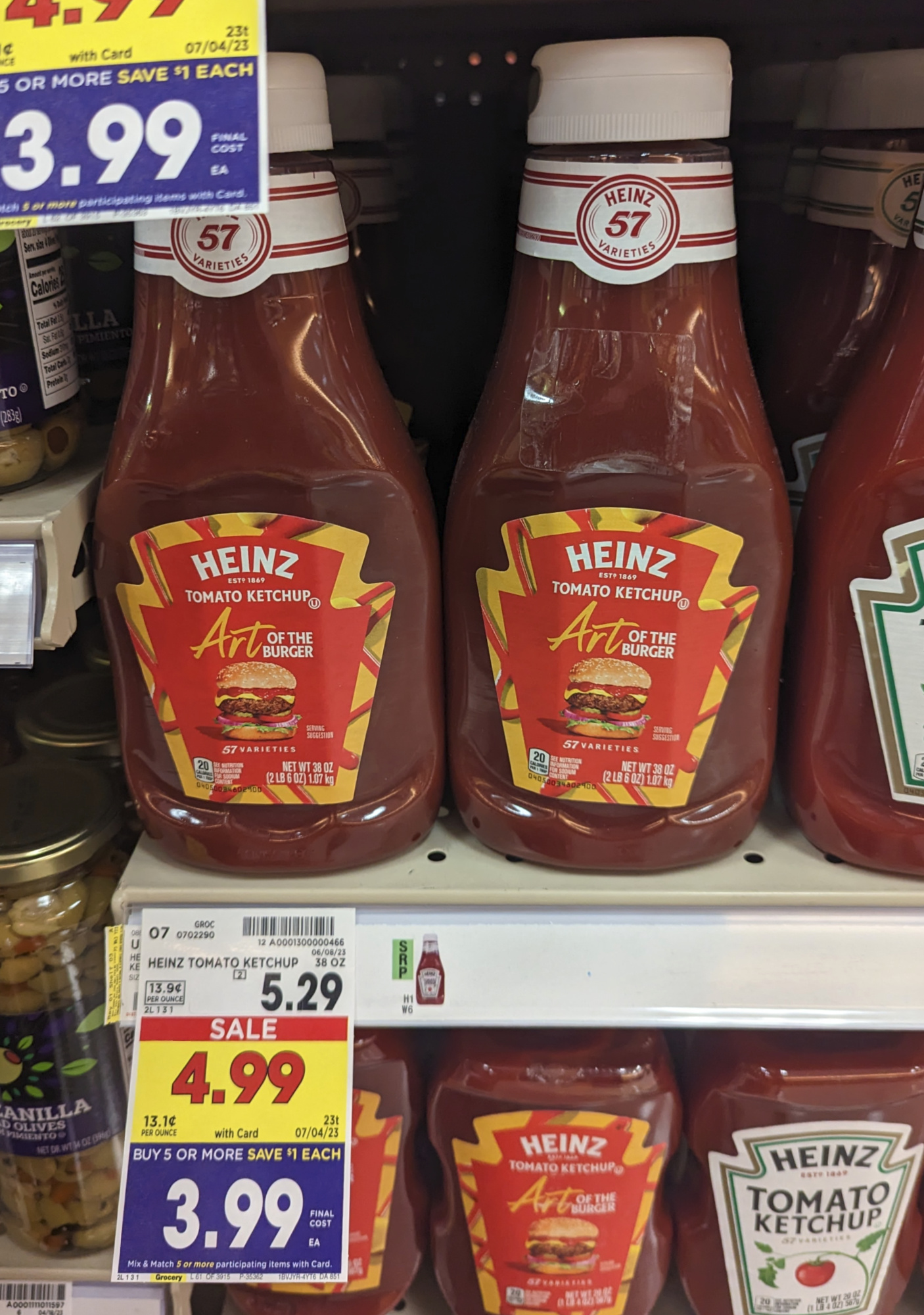 Look for this deal as part of the Kroger Mega Sale Inclusion List – Save $1 Each When You Buy 5 Or More (Valid Through 6/27).