Kroger has Listerine Smart Rinse Mouthwash for just $2.99 with the mega savings and digital coupon combo.. Load your coupon and get a deal on rinse for the kids.
Listerine Smart Rinse, 500-mL, $3.99
–$1/1 LISTERINE Mouthwash product (500 ml or larger), POCKETPAKS or POCKETMIST Products (Kroger Digital Coupon)
Just $2.99 after sale and coupon.
Ever wondered where LISTERINE® rinse got its name? Dr. Joseph Lawrence, the creator of LISTERINE® mouthwash, wanted to name his work after a scientist who paved the way. Lister, an English doctor and surgeon, became the first surgeon to perform an operation in a chamber sterilized with pulverized antiseptic. The result? More patients survived than ever before. Inspired, Lawrence created a unique formulation of his own that was perfect for killing germs in tissues, like your mouth.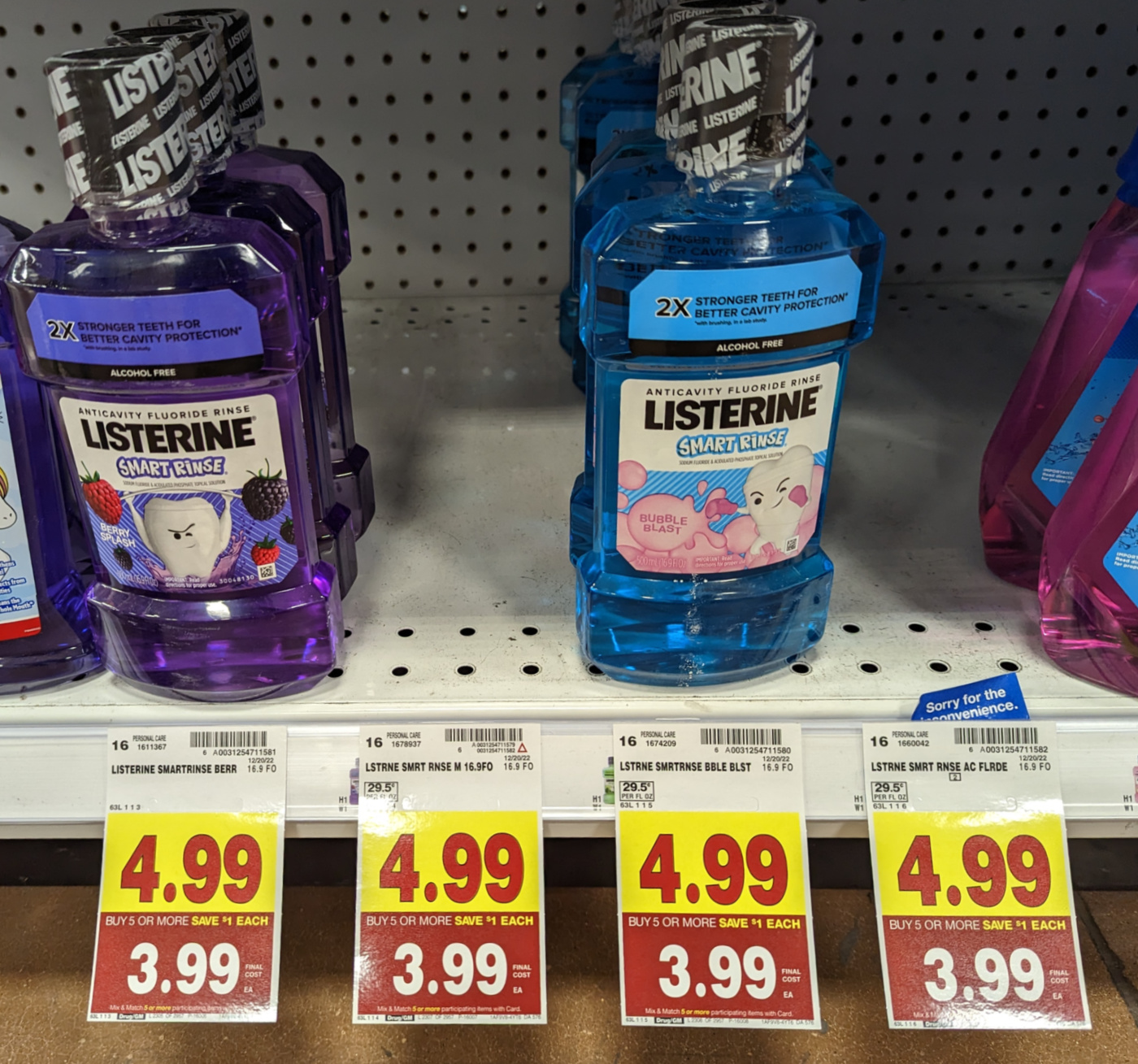 Look for this deal as part of the Kroger Mega Sale Inclusion List – Save $1 When You Buy 5 Or More (Valid Through 1/10).