You can grab a nice deal on Pearl Milling Company Pancake Mix or Syrup this week at Kroger. After sale and coupon, you'll get breakfast fixings on the cheap!
Pearl Milling Company Pancake Mix, 32 oz, or Syrup, 24 oz, $2.49 (reg $4.79) – Through 9/6
–$1/2 Pearl Milling Company pancake mix or syrup products printable
As low as $1.99 after coupon as part of your mega purchase.
Families have been starting their day with our easy-to-prepare mixes for over a century. No matter which you try, you'll get pancakes with a light and fluffy texture every time!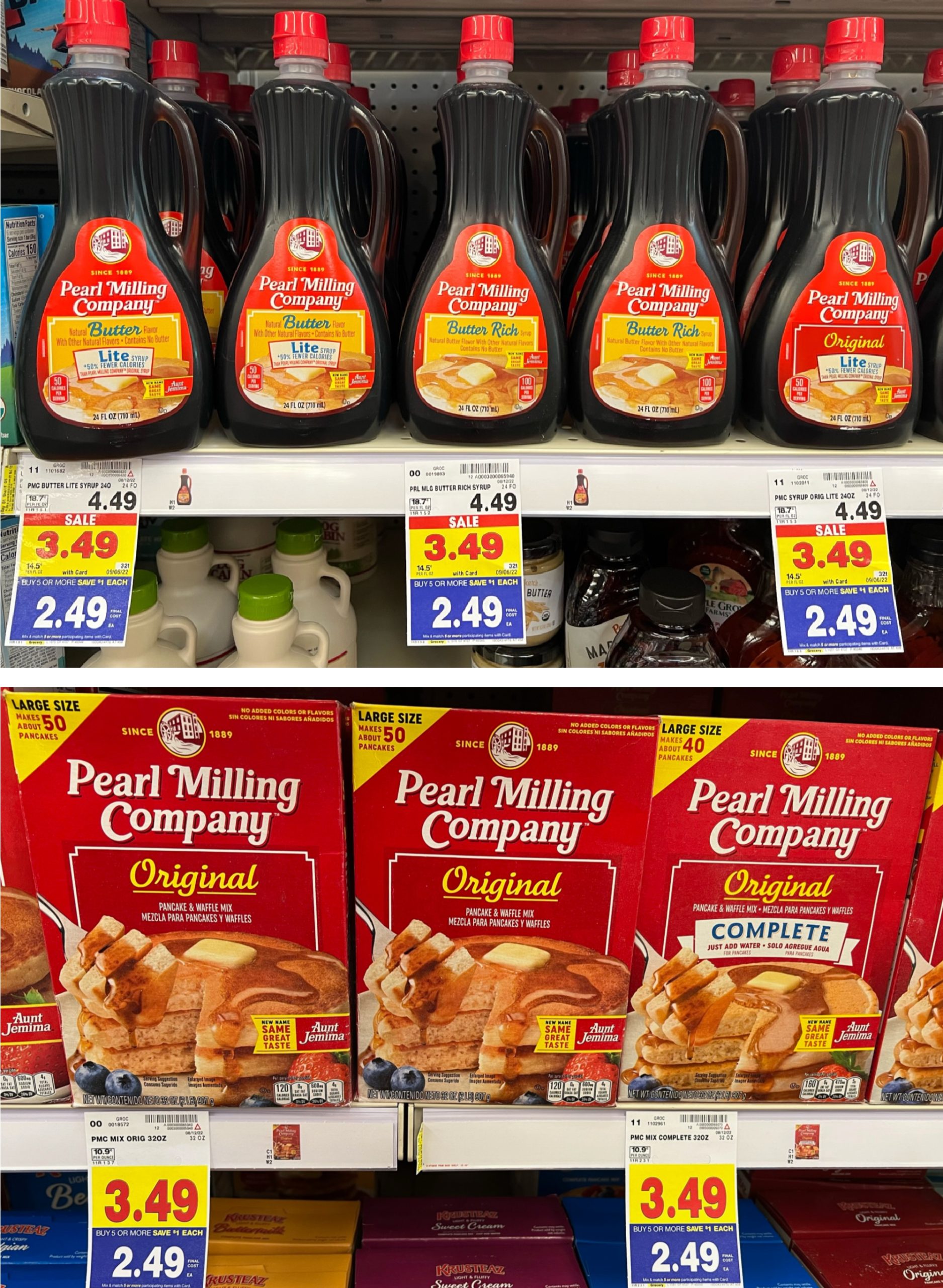 Look for this deal as part of the Kroger Mega Sale Inclusion List – Save $1 When You Buy 5 Or More (Valid Through 9/6).