Score your morning cup of Joe at a super discount right now at Kroger.  Load the cash back offer and get Peet's Coffee K Cup Pods for just $4.49 or the bagged coffee for just $6.49 as part of your mega purchase.
Peet's Coffee, 10.5 to 12 oz bag, $7.99 or K Cup Pods 10 ct. $5.99 – $7.99
–$1.50/1 Peet's Medium Roasted Bagged Coffee (Ibotta Deposit)
–$1.50/1 Peet's Medium Roasted K Cup Pods Coffee (Ibotta Deposit)
Just $4.49 for K Cup Pods after all discounts.
Alfred Peet was renowned for achieving the extraordinary through his blends. His secret? Bring together coffees so flavorful, each can stand on its own. Taste the unparalleled complexity and nuance that goes into every cup.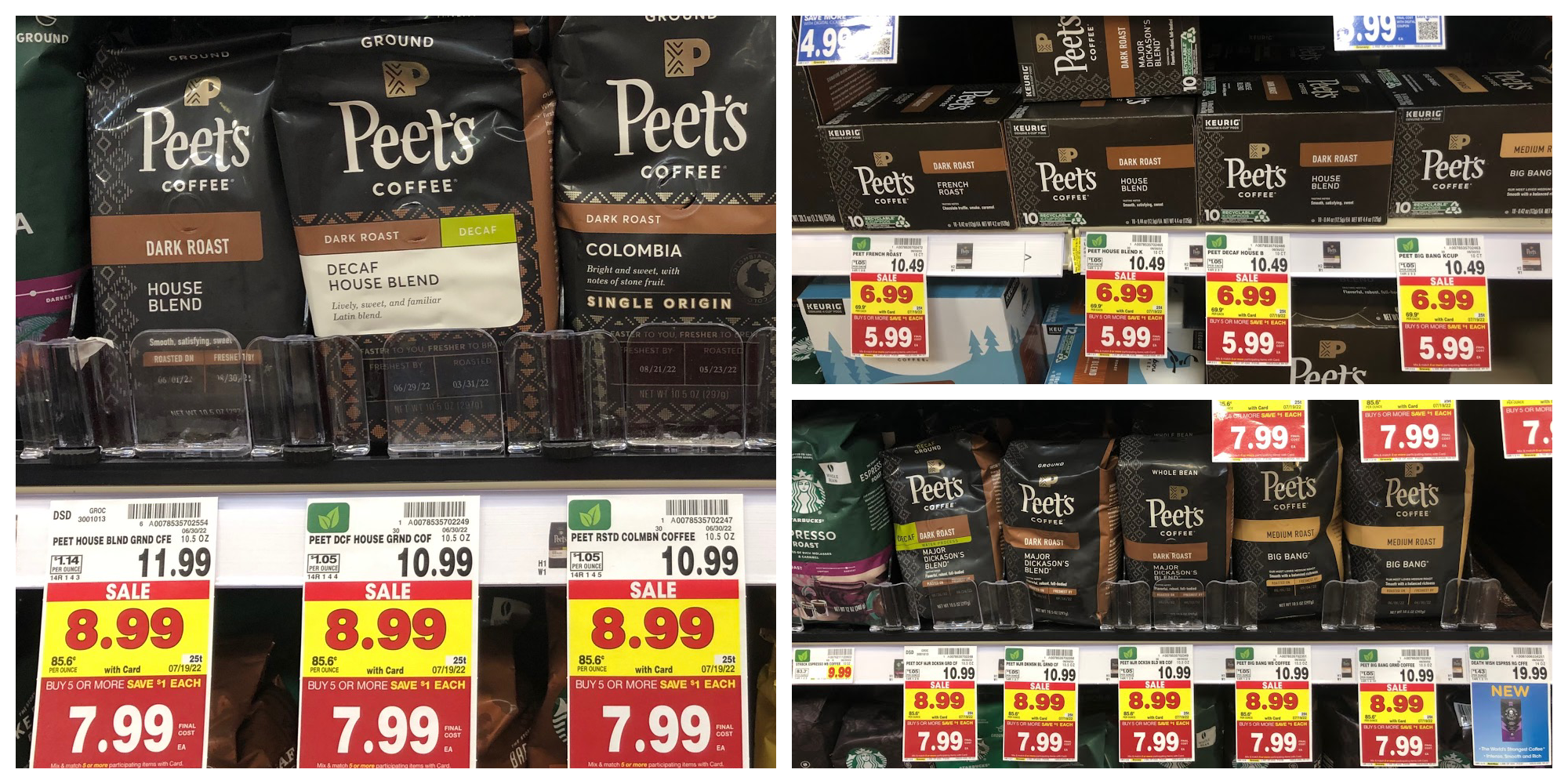 Look for this deal as part of KROGER MEGA SALE FULL INCLUSION LIST VALID 7/6 to 7/19.