You have a chance to pick up Nabisco Ritz Crackers for as little as $2.79 per box when you shop. Clip your digital coupon and head over to Kroger for this deal.
Ritz Crackers, or Cheese Crispers, 7 to 13.7 oz, $3.79 (reg $4.29) – through 4/18
–$1/1 Nabisco Snack Crackers, 3.5 to 9 oz, or Oreo or Chips Ahoy Cookies, 7 to 15.35 oz, or Ritz Crackers, Cheese Crispers, or Toasted Chips, 7 to 13.7 oz, Kroger Super Saver Digital Coupon (use up to 5 times in a single transaction)
$1.99 after coupon.
Enjoy the buttery flavor of Nabisco Ritz Crackers any way you like. You can eat them with cheese, jam or other spreads, or savor them all by themselves.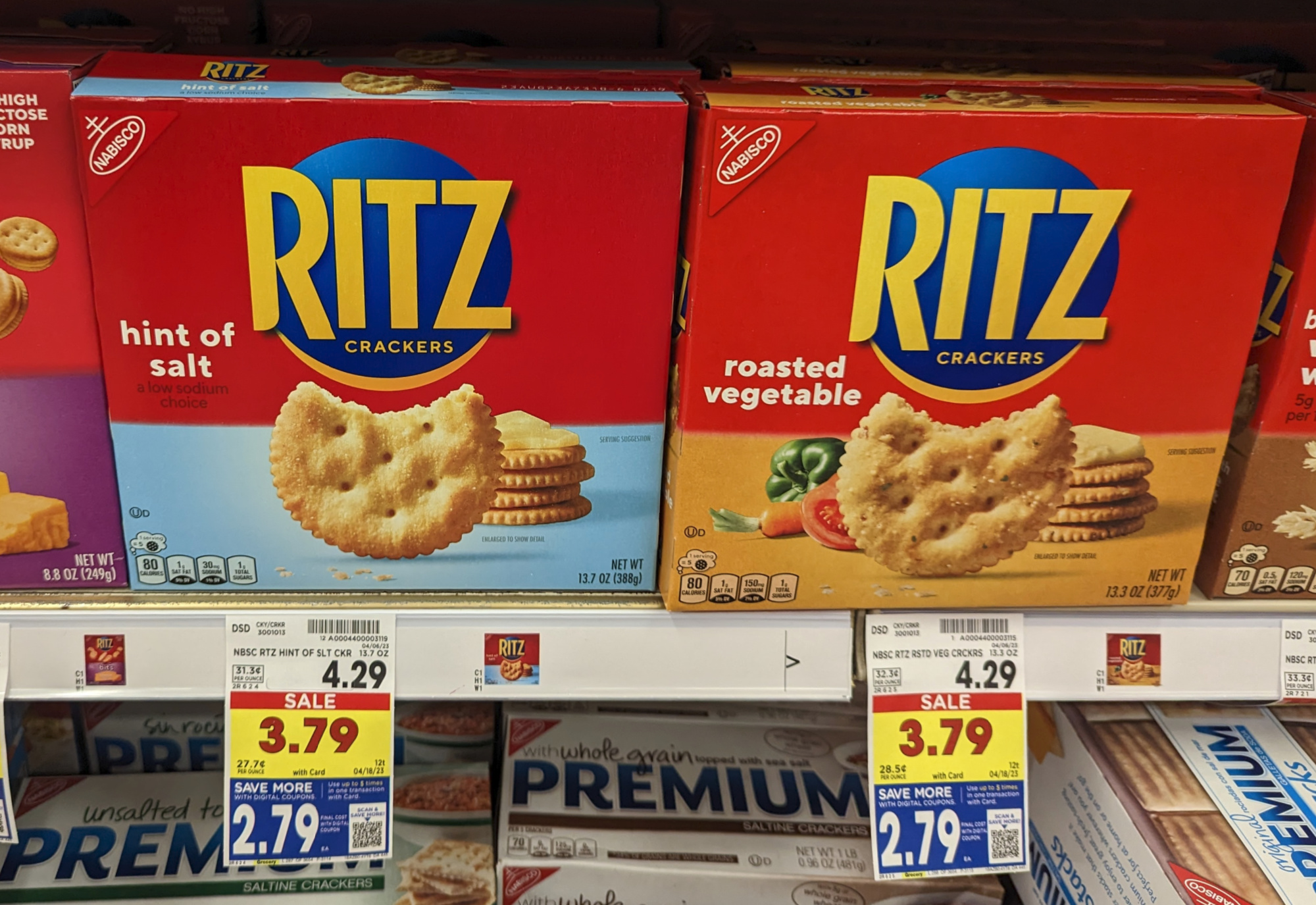 Look for this deal as part of the Kroger Ad & Coupons Week Of 4/15 to 4/21.