Right now you can grab your favorite Sargento Stick or String Cheese products for a discount. Pick up the bags of cheese for just $3.50 each thanks to the BOGO sale! Grab your deal while you can!
Sargento String Cheese, or Cheese Sticks, 9 or 12 oz, BOGO $6.99 – through 9/19
$3.50 each.
Our snacks are delicious and contain up to 7 grams of protein. With the go-anywhere portability, it's all you want – and more.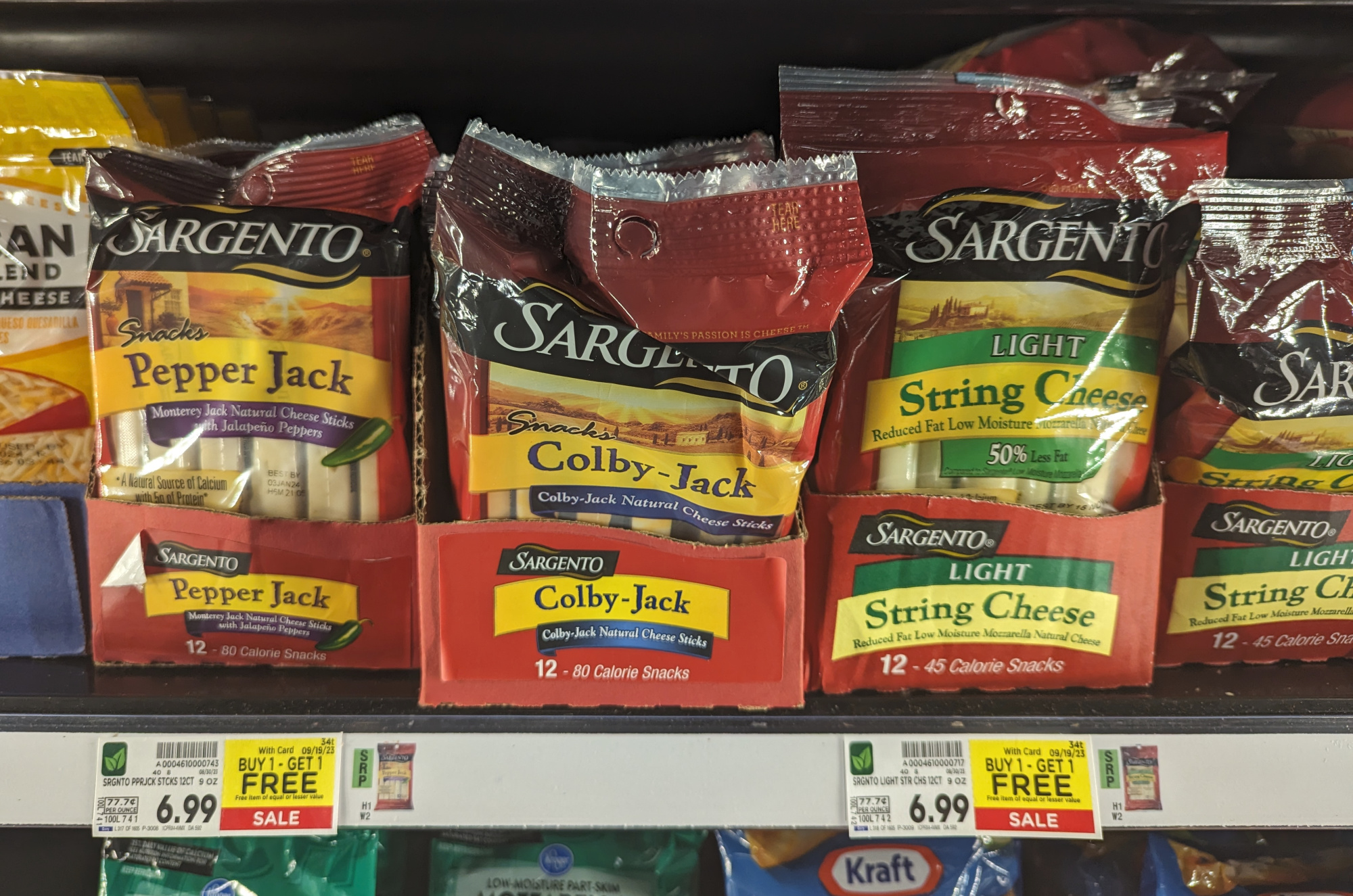 Look for this deal as part of the Kroger Ad & Coupons Week Of 9/13 to 9/19.