Get to Kroger and grab pizza on the cheap. Pick up Tony's Pizzas for just $2.99 when you clip that digital coupon. Stock up for your next pizza night at home.
Tony's Pizza, 18.56 to 20.6 oz, $4.49
–$1.50/1 Tony's Pizza, 18.56 to 20.6 oz, Kroger Super Saver Digital Coupon (use up to 5 times in a single transaction)
$2.99 after coupon.
TONY'S PIZZA – Making Italian Moms proud since 1960! Dig in and enjoy our Pizzeria Style Pepperoni Pizza. It starts with layers of light, crispy, crunchy pizzeria style crust, topped with sauce made from real tomatoes, and real mozzarella cheese. Combined with a hearty topping of pepperoni to pack that classic pepperoni punch you love, this frozen pizza is so delicious you'll have to fight for seconds, and thirds, and fourths.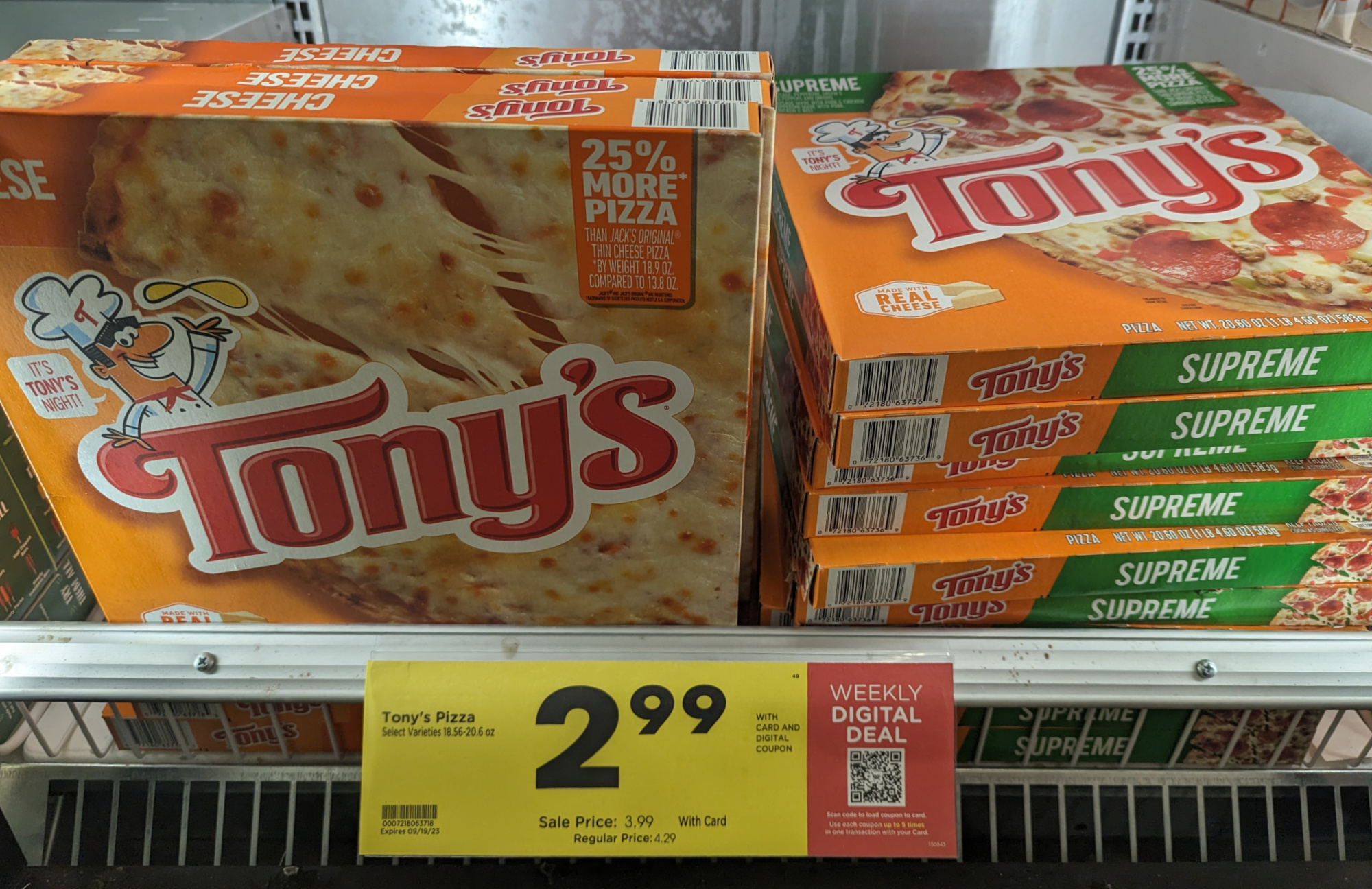 Look for this deal as part of the Kroger Ad & Coupons Week Of 9/13 to 9/19.