Kroger has Wicked Kitchen Ice Cream Pints or Novelties on sale right now. Add in the digital coupon to grab one for just $1.99 as part of your Mega Purchase.
Wicked Kitchen Ice Cream Pints or Frozen Novelties, $3.99 (regular price $5.99)
–$2/1 Wicked Kitchen Ice Cream Pint or Novelty Kroger Digital Coupon (one time use)
Only $1.99 after Kroger Digital Coupon and Mega Purchase.
Our new plant-based ice cream treats feature extraordinary creaminess, texture, and flavor that are unmatched by any other non-dairy frozen treats. Just in time for summer, our chef-crafted, 100% vegan pints and hand-held stick and cone novelties are now available at 2,200 Kroger stores across the U.S.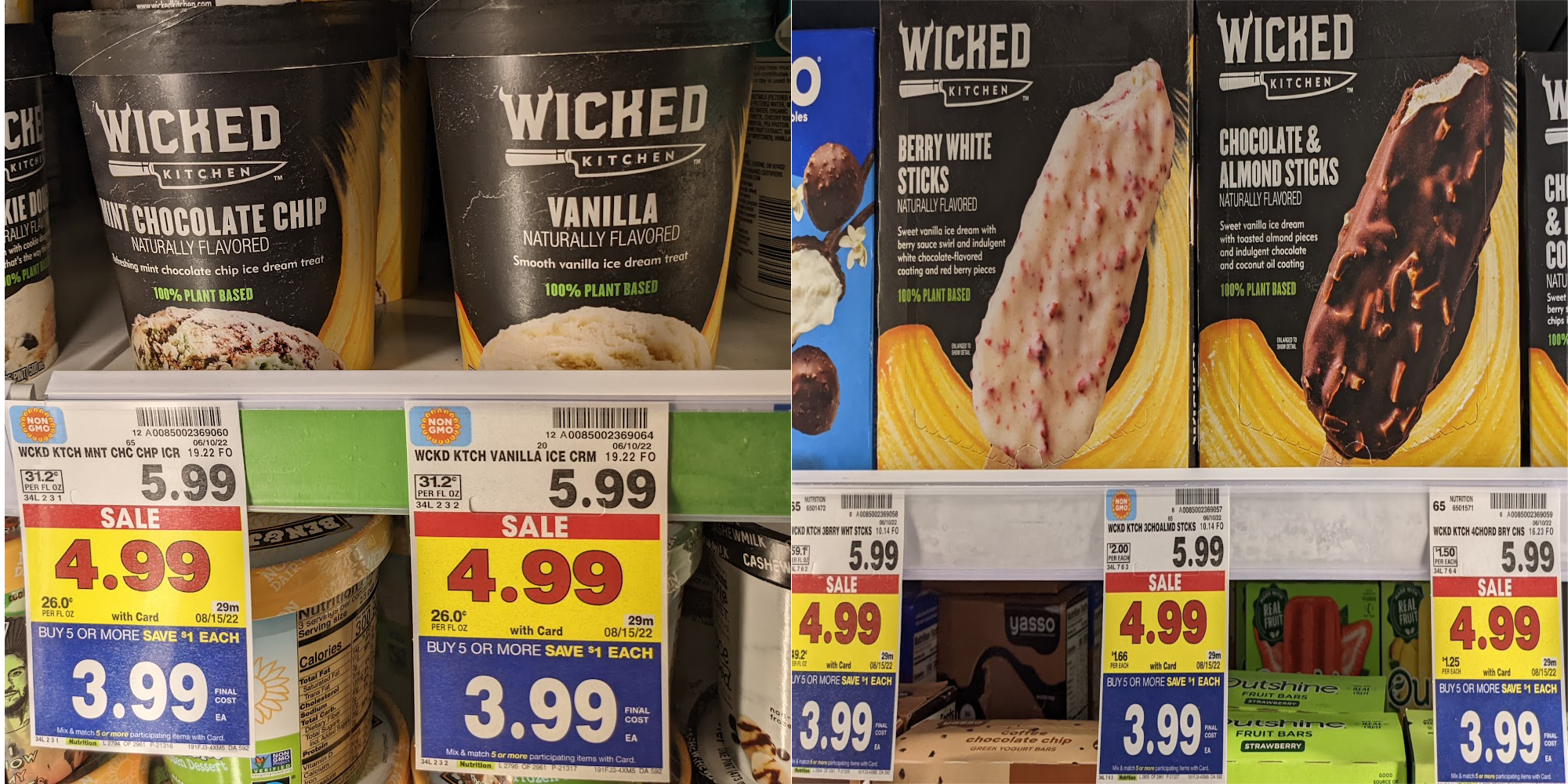 Look for this deal as part of Kroger Mega Sale Full Inclusion List Valid 6/15 To 7/5.